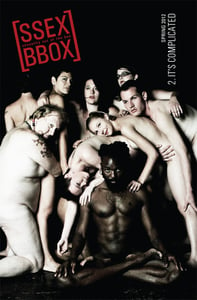 $

5.00 - On Sale
Support us by getting your [SSEX BBOX] magazine Issue #2.
This issue is about relationships and polyamory, get your copy online now!!!
TAKE A LOOK ON THE INSIDE HERE:
Open publication
[SSEX BBOX] Magazine is the tangible manifestation of the [SSEX BBOX] web documentary series. [SSEX BBOX] expands consciousness by examining and challenging two dimensional, archaic and obsolete understandings of sexuality and gender.